Last updated: January 25th, 2017
In this latest nude muse update, we have sexy Envy and her latest shooting where she's showing off her impressive curves in front of the camera. She met with the photographers a couple of times until they had enough pictures and as you can see you have indoor and outdoor pictures. The indoor pictures are the easiest to take, but when you have to pose naked on a public beach it's a bit more difficult.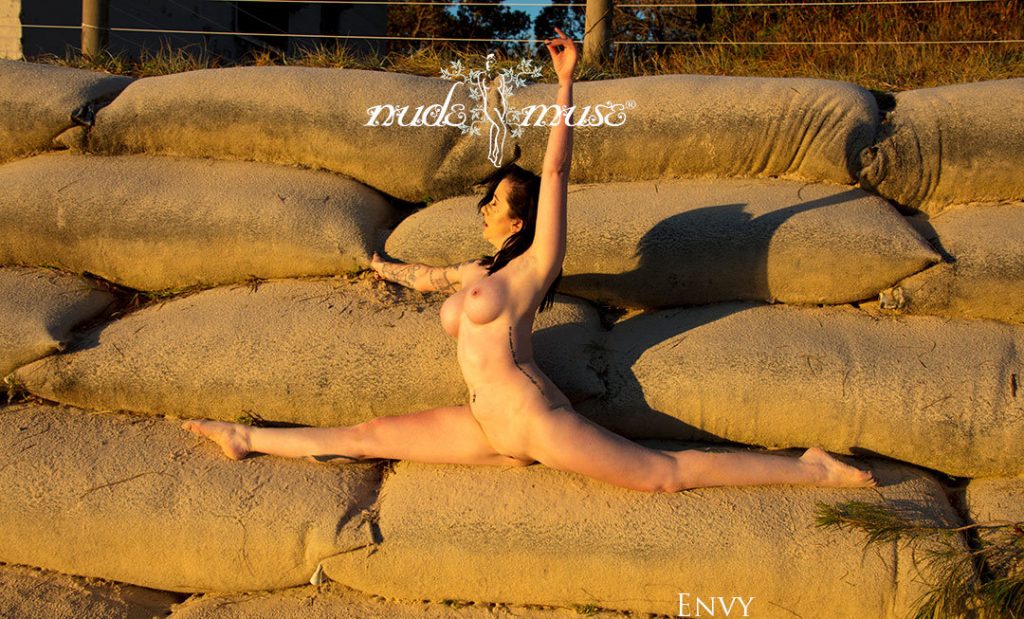 But Envy didn't have any problems showing off her impressive curves in front of everyone. With a body like hers, it is understandable that she's proud, just look at her huge knockers for a sec. The sexy brunette was made for the camera and she definitely knows what to do in front of it, looking so natural. Envy showed off everything, from her impressive knockers to her pussy and her fine ass. Below you can find some pics from her shooting, but you must check them all out. Enjoy it and make sure you return for more nude muses posing for you guys!